Welcome to Our Practice
Welcome to Maurer Family Dental, Your Dentist in Springfield, IL
---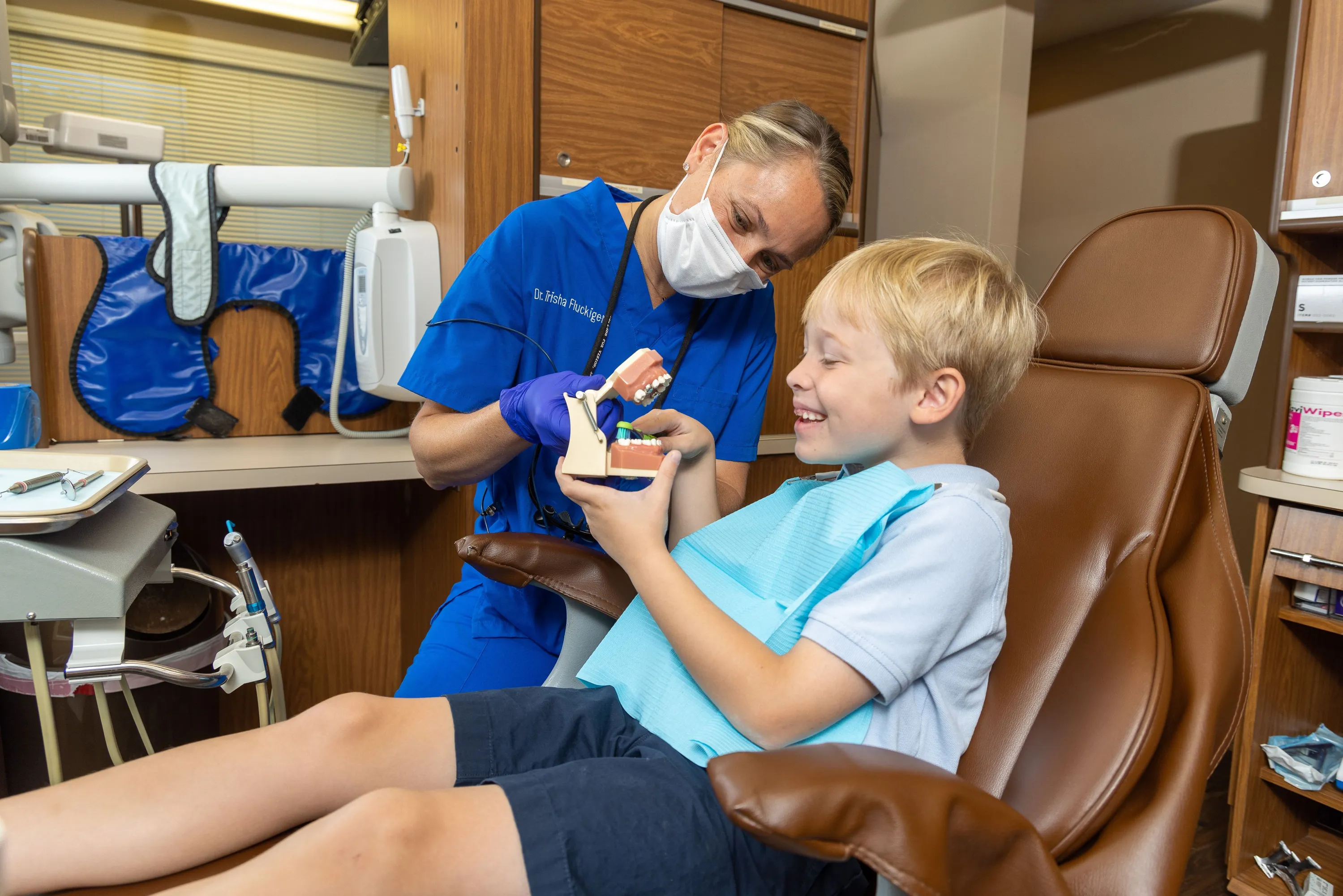 Our Vision: Friendly Staff. Excellent Service. Beautiful Smiles.
At Maurer Family Dental, it is our intention to make sure that you, the patient, always come first. We believe that you and your family deserve a dentist that will take the time to get to know you, treat you with respect, and always do the right thing for your health and wellness.
We treat your family like our family.
---
We also believe that patients should have sufficient information to make educated decisions about their oral health, treatment options and choice of dentist in Springfield. You'll find all of this important information on our website, including directions to our office, service descriptions, patient education resources and more.
As a family-centered dental practice, our goal is to serve a wide array of patients with a full range of services. We provide treatment ranging from the evaluation of early tooth development to the fabrication and upkeep of dentures. With a focus on preventative and comprehensive care, the cornerstone of our practice is the balance between oral hygiene education, regular maintenance, and treating the entire patient.
Our dental services include:
Comprehensive Evaluations
Emergency Care
Digital Imaging: Panoramic X-Ray, Intraoral Radiographs, and Intraoral Camera
Oral Cancer Screenings
Hygiene: Screening for Periodontal Diseases, Fluoride Treatments, and Patient Education in Care of Children's Teeth
Restorations: Cosmetic Tooth Colored Fillings (Composite Filling) and Silver Fillings (Amalgam Fillings)
Crown and Bridge
Partial Dentures
Full Dentures
Cosmetic Dentistry: In-Office Whitening, Custom Bleach Trays, Porcelain Crowns, Bonding, and Veneers
Occlusal Guards: Sports Guards and Night Guards
Extractions (subject to evaluation)
Limited Root Canal Therapy
Should you ever need additional information about our practice, we are always available to answer your questions.
Let us care for your entire family! We look forward to meeting you.