Springfield Dentist - SPRINGFIELD Dental Office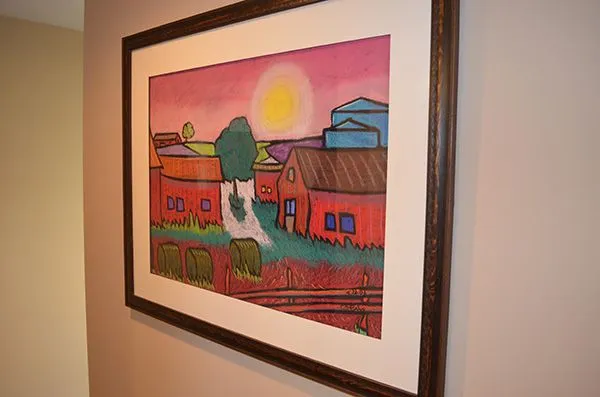 ---
This office was custom-designed by Dr. Maurer. Originally a two-bedroom house, it was transformed by Dr. Maurer into a fully-functioning three-operatory dental office with front desk, laboratory, and a private office. The office is also decorated throughout with several pieces of artwork by local artist George Colin.
Our front desk and waiting area is cool, calm, and inviting. Donna, our assistant, will help you with your check-in and check-out processes.
Our on-site laboratory is the hub of our infection control process. In the lab we also make dental models of your mouth and fabricate custom whitening trays.
Two of our operatory chairs overlook the scenery through three large picture windows. The office is situated on a lot that is slightly larger than one acre. In 2012, we started our prairie garden with plants purchased at the Lincoln Memorial Gardens Garden Prairie Wildflower Sale. The prairie garden can be viewed out these windows. The prairie garden is planted with Rough Blazing Star, New England Aster, Butterfly Weed, Purple Prairie Clover, and Sand Coreopsis and attracts both birds and butterflies.
At Maurer Family Dental, we employ an all-digital system. We are a paperless office!
Your records, including X-rays, are all securely stored electronically.
---
Maurer Family Dental
4526 Old Salem Rd
Springfield, IL 62711
217-546-8600
Office Hours
Monday: 9:00 am-5:00 pm
Tuesday: 10:00 am-7:00 pm
Wednesday: 9:00 am-5:00 pm
Thursday: 9:00 am-5:00 pm
Friday: 8:00 am-5:00 pm
Saturday: Closed
Sunday: Closed
---